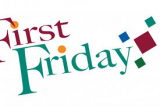 Friday next is the First Friday in July.
Mass times are as follows – Kilmaley 10.00am, Connolly 11.00am.
Communion calls will take place at the usual times on Friday.
Mass and the Sacrament of Anointing will take place on Thursday 4th July at 11.00am in the Kilmaley Day Care Centre.
All are welcome.