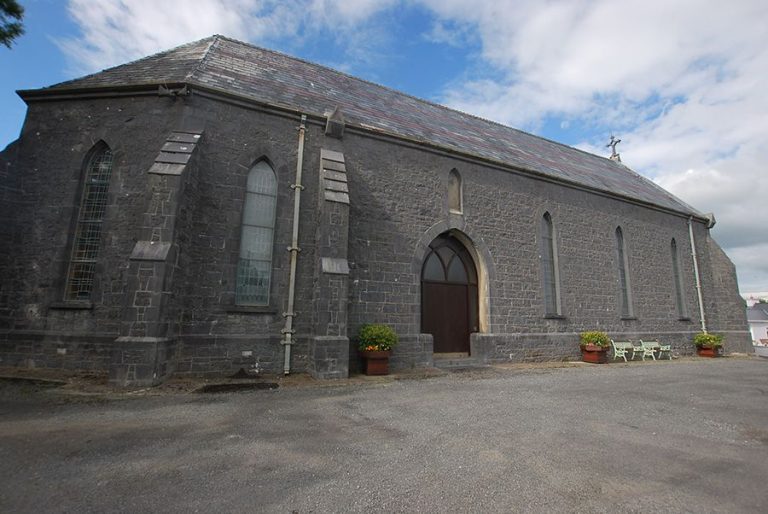 | | |
| --- | --- |
| Sunday | 10:30am |
| Monday & Tuesday | 10 a.m |
| First Friday | 11 a.m |
| Holydays | As announced in Newsletter |
The rectangular church at Connolly was built in 1880 by Fr. Michael Burke, P.P., replacing an older dilapidated building on the same site. Much of the fundraising for the building was done among exiles in the United States by the curate, Fr. James Halpin. For a considerable time, insufficient money was available for seating, which was eventually provided by reserving all pews for individual family donors.
In 1957 the church had to be renovated after severe damage in a storm. When the practice of reserved seating was eventually ended, there were reports of parishioners with family seats in the church for generations bringing their pews home with them.
Fr. Sylvester Malone, well known in the nineteenth century for his A Church History of Ireland, was a native of Boulnagleragh, Kilmaley.