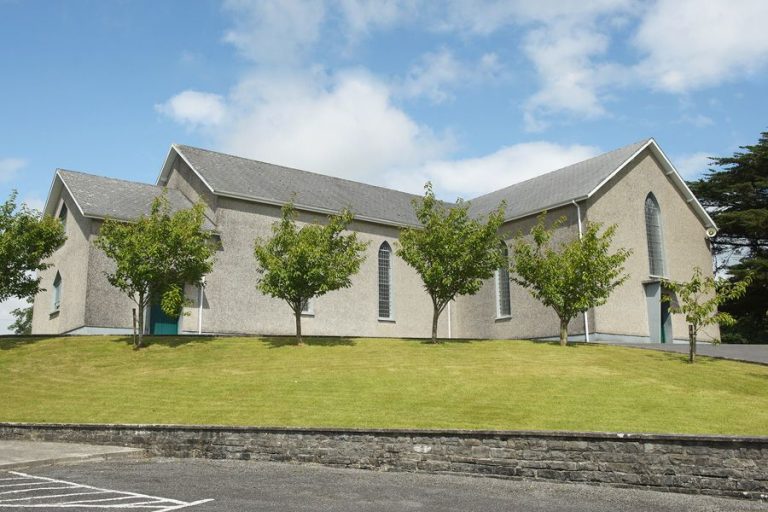 | | |
| --- | --- |
| Saturday Vigil | 7:30 p.m |
| Thursday & Friday | 10 a.m |
| First Friday | 10 a.m |
| Holydays | As announced in Newsletter |
Before the present parish church at Kilmaley was built, mass was said at a thatched mud-floored church near Kilmaley Bridge. Parish tradition has it that today's Church of St. John the Baptist was built in 1844, which is in accordance with the physical appearance of this large cruciform structure. We do know that the church was built during the pastorate of Fr. Daniel Lynch, who for several decades openly participated in political agitation, very much against the wishes of the diocesan authorities. Typical of his forceful character was an attempt made in 1834 to have the fair at ConnolJy suppressed because it was the occasion of 'drunkenness, rioting and insubordination.' In evidence given before magistrates Fr. Lynch declared that the previous fair-day only one cow was sold while whiskey was for sale in no fewer than eighteen tents. He hastened to absolve his own parishioners from any involvement, and placed the blame for all the trouble on outsiders from Kilmurry Ibrickane and Inagh! The fair continued.
Kilmaley Church was one of the earliest parishes in which alterations were made in line with Vatican 11 liturgical reforms. These were included in a major refurbishment in 1967, when the porch and the right transept was removed and a new entrance was made in the gable. In addition to heating and lighting improvements, a large front porch replaced the smaller one at the front entranceway and the belfry was taken down. A mortuary, baptistery, confessionals and choir room was provided, all to plans drawn up by W.F. Judge of Ennis.
Today the dominant feature of the church is the large Millennium Frieze, by artist Peader McNamara, a striking representation, in new material called jesomite, of different scenes from the history of the parish. The work was unveiled in 2005.