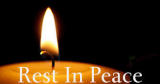 The death has occurred of Fr James Minogue, Retired Parish Priest of Castleconnell, Co. Limerick in Milford Nursing Home, Limerick
 Born on January 25th 1925
Fr James was a native of Bodyke, Co. Clare and was a priest of the Diocese of Killaloe for 67 years.
He was a past pupil of St Flannan's College, Ennis.
He studied for the priesthood at St Patrick's College, Maynooth where he was ordained on June 17th 1951
His first appointment was in the Diocese of Brentwood in the U.K. in service to the Emigrant Apostolate.
He returned to Ireland in 1955 to become curate in Killanena.
In 1956 he was appointed to O'Callaghan's Mills and in 1957 he was appointed curate in Crusheen.
His next appointment was in 1969 as curate in Sixmilebridge and in 1977 he was appointed curate in Newmarket on Fergus.
From 1983 to 1988 he was Adm in Shannon and in 1988 he was appointed Parish Priest of Castleconnell.
He retired as PP on reaching retirement age in 2000 but continued to work as a priest of the parish until this year.
Funeral Arrangements
Funeral Remains Reposing in St Joseph's Church, Castleconnell, Co Limerick on Wednesday evening, June 6th from 4.00 to 8.00 pm with Funeral Prayers at 8.00 pm.
Funeral Mass in Castleconnell Church on Thursday, June 7th at 1.00 pm
Burial in Church grounds.
Suaimhneas síoraí tabhair dó a Thiarna, agus go lonraí solas suthain air.