Kilmaley Apostolic WorkSociety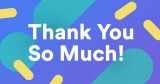 A sincere thanks to all who supported the Annual Apostolic Work Display in Inch School on Sunday, 5th May 2019.
A big thank you to all who contributed with their time, donated sacred vessels, items for the sale and financially.
Total Amount Collected €3,658.00 which all goes to the missions.
If anybody would like to do embroidery or knitting for the coming year, contact any member of the society.